News
NI Direct Government general Covid 19 support and information
Rehabilitation guidance to help recovery for those who have had Covid 19
New World Health Organisation support for keeping active and eating tips during Covid Self-isolation
Lipoedema & Covid 19
We hope that you are all keeping safe, healthy and in touch with those most important to you in these challenging times of instability and uncertainty. Lipoedema UK would like to reassure anyone living with lipoedema, that COVID-19 / coronavirus does NOT pose any more risk to you than anyone else. If you have other underlying health conditions we urge you to act on the recommended government advice.
Along with many GP surgeries, Lymphoedema clinics are operating on a minimum level with staff being redeployed to other services so it may be difficult to obtain repeat prescriptions or attend clinics for the duration of the crisis.
The Lipoedema UK team has put together some guidance for you all on how to continue to best manage your condition during this time. For information on the management of compression garments, helpful links and daily activity suggestions, read on and don't forget to keep up to date with more support via our Instagram and Facebook pages.
Stay home and take care of each other, Together we will beat corona virus and lipoedema.
Sharie and the Lipoedema UK team
(Please click on the poster below for a printable version)
Welcome to the British Lymphology Society's 2020 campaign: EveryBodyCan
Lymphoedema affects over 400,000 people in the UK and the numbers are increasing. To find out more about Lymphoedema and what the lymphatic system does, see What is Lymphoedema?
One of the best ways of keeping your lymphatic system healthy is to be active. The lymphatic system does not have a pump, like the heart, so we need to help it along by using our large and small muscles. Any movement is better than none and there are activities suitable for all abilities.
Videos to help you manage your lymphoedema
A series of 16 online self-management videos, initially funded by Welsh Government, have been made by Lymphoedema Network Wales, and were produced by eHealth Digital Media.
The videos are informative and practical, aimed at giving information directly to those living with lymphoedema, they also include first-hand experiences from people living with the condition.
The videos can be viewed at www.medic.video/lsn-lymph
If you have been diagnosed with lymphoedema the following videos may be particularly useful to help you keep things managed as well as possible.
Skin care
Exercise class lower limbs
Exercise class upper limbs
Simple Lymph Drainage (SLD) lower limbs
Simple Lymph Drainage upper (SLD) limbs
Compression garments
Link: 
Feedback from the 2nd All Ireland Lymphoedema Conference, Nov 2019

The 2ndAll-Ireland Lymphoedema Conference
An Grianán, Termonfeckin, County Louth, A92 X9TF
Wednesday 13thNovember 2019
The Health Service Executive (HSE), Public Health Agency (PHA) and Lymphoedema Network Northern Ireland (LNNI) were delighted to introduce Ms Rebecca Elwell as their keynote speaker at the 2ndAll Ireland Lymphoedema conference. Ms Elwell is internationally recognised as a leader in the development of lymphoedema services, specifically the "Red Legs pathway" dedicated to ensuring differential diagnosis of potential lower limb complications addressing misdiagnosis and management.
 Dr Gavin Hughes, Deputy Director / Technical Manager Surgical Materials Testing Laboratory, NHS Wales Shared Services Partnership also presented on the national compression class and drug tariff project.  
The programme also reviewed progress of the HSE Lymphoedema recommendations and highlighted innovative work from across the United Kingdom and Ireland. The event was funded by the HSE, HSC, CAWT and LNNI. 
The event was attended by 93 delegates and supported by 14 industry partners who provided an excellent exhibition area for delegates to investigate new systems of work and product innovation. The feedback has been fantastic, and the networking opportunity was very much appreciated by all (along with the fabulous An Grianán hospitality)!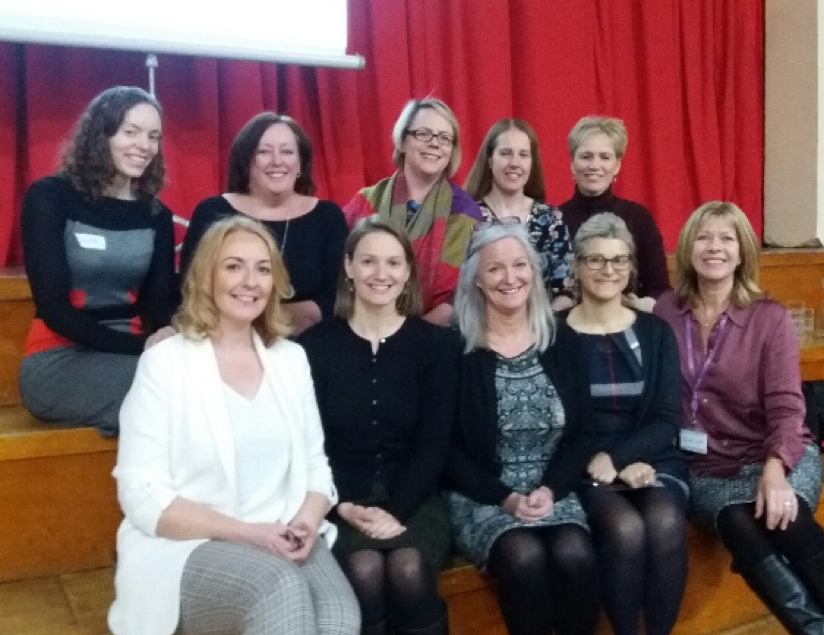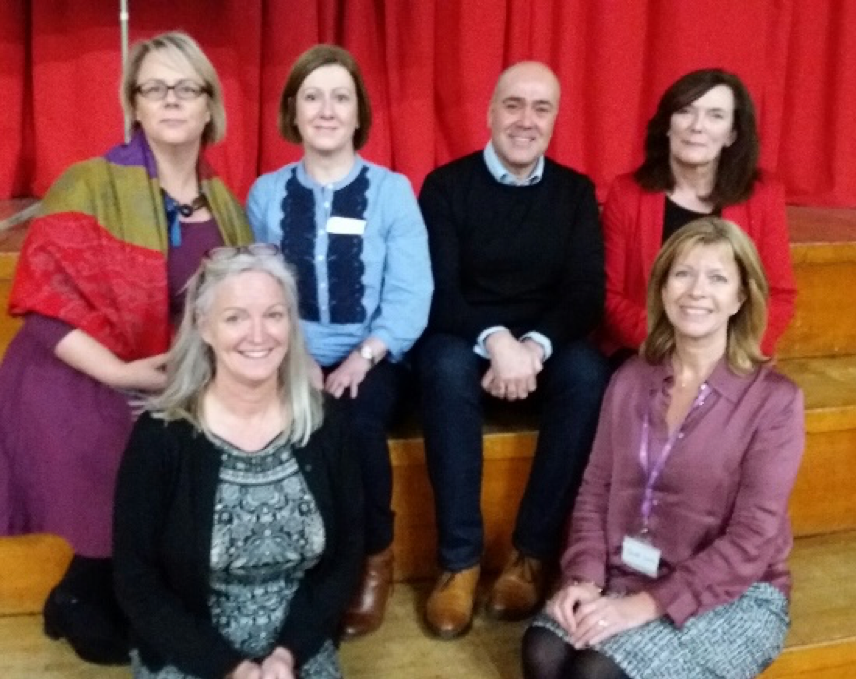 (Photos of the All Ireland Lymphoedema conference speakers)                 
13 November 2019 - All Ireland Lymphodema Conference 2019: Registration and Programme
Venous Leg Ulcers: A Silent Crisis
Pressure sores, wounds and ulcers of all types carry a heavy burden on the health and wellbeing of people across the country. They force people to learn to live with chronic pain and disrupt their lives significantly – taking a heavy toll on their mental health. They also weigh heavily on the system, as the cost of managing wounds is thought to be over £4.5 billion a year for the NHS – a figure that rivals the costs associated with other high profile conditions, such as obesity. Management of wounds requires constant attention to support healing and avoid reoccurrence. If the NHS is to reduce the burden of wounds, the system needs to focus on the cause of the wound and treat it effectively. One specific type of wound, venous leg ulcers, may benefit from a different approach.
Launch of the new voluntary Lipoedema Registry, in support of Lipoedema UK
Lipedema Foundation Registry (LFR) is an online registry established to help our lipedema community, including affected individuals, families, clinicians, and researchers. Its goals are to: learn more about lipedema; understand barriers to diagnosis; better manage symptoms; assess quality of life impact; and develop new treatment approaches.
The Lipedema Foundation (LF) has developed an "Initial Survey" that should take approximately 60 minutes to complete. It will help provide direction for what types of research we should fund next. It will ask for basic health information (such as "Have you been diagnosed with lipedema by a physician?") and for specific information related to current research (such as "Are you allergic to iodine?"). The Initial Survey also requests information that may involve more work than just answering questions (such as "What is your hip circumference?"). You do not have to answer all questions.
The registry platform works best on computers or laptops. For added security, you may wish to access the Registry using the Google Chrome browser and registering with a Gmail address.
In the future, LF will develop additional surveys that will include more detailed questions around topics such as: Treatments, Family History, Path to Diagnosis, Symptoms, and Co-morbidities. Over time, the registry may grow to include integrations with clinical teams, research teams, biobanks and/or genetics repositories.
LFR is a program of the Lipedema Foundation (LF) and has been developed with the help of patients, consultants at RTI, clinicians, researchers, lawyers, and people who work at the platform's company, REDCap Cloud. We especially want to thank people and teams whose surveys came before ours: LipoedemaUK, Dr Karen Herbst, Tilly Smidt, Vanderbilt UMC, Joanna Dudek, and others.
Pages